About Our DJ Gear
Keep the Party Alive
Best PA Speakers for DJ Gigs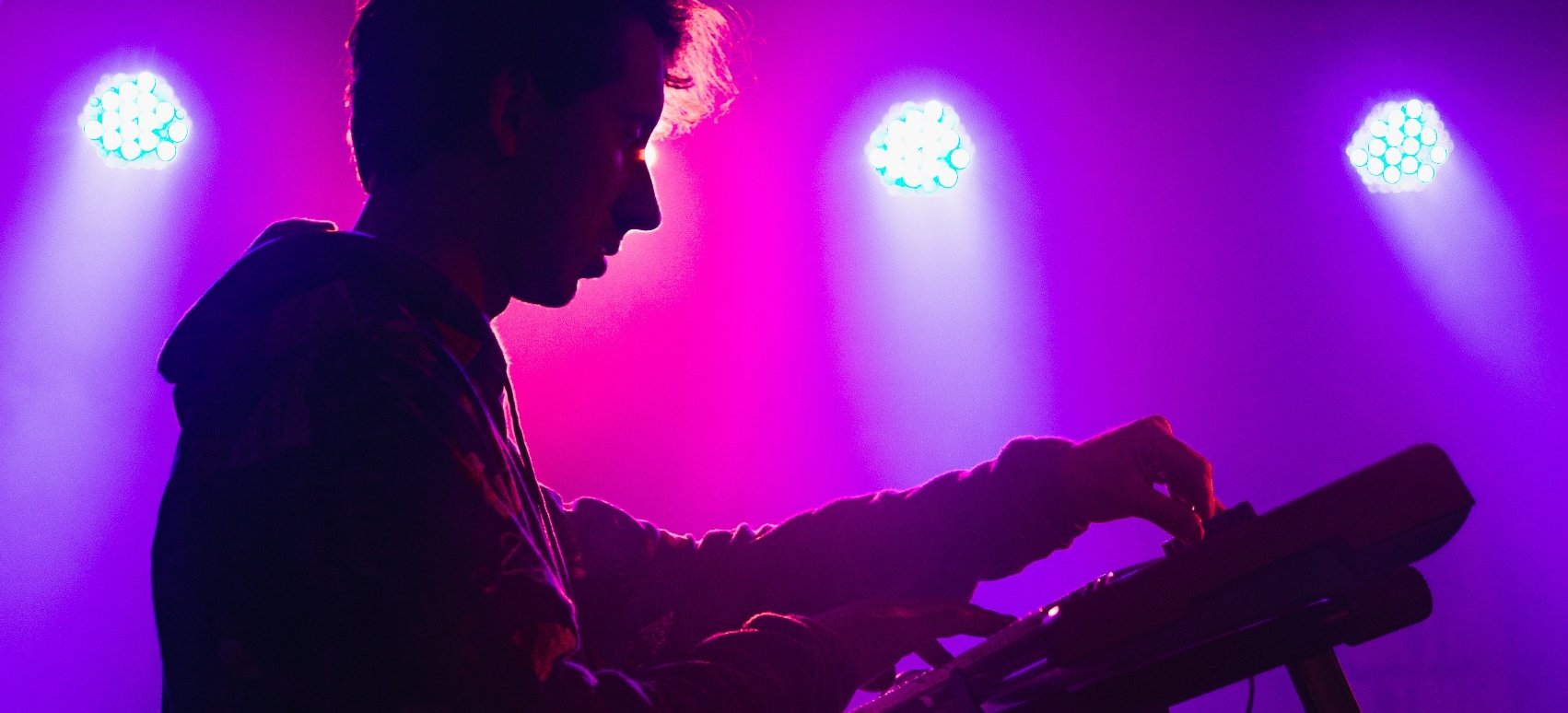 DJ Speakers
Be heard at your next DJ Gig, whether for a wedding, birthday party, graduation or any celebration, Seismic Audio has the equipment you need to make any DJ Gig successful. Seismic Audio Speakers has a wide range of quality PA Speakers, all at great prices. Shop for your much needed audio equipment today!
Great sounding PA Speakers will add fun and excitement to any DJ event, let your voice be heard above the chattering crowd and your songs ring loud in all of the guests ears. Whether announcing a newly wed couple to the family or playing requests from prom goers, Seismic Audio DJ Gear will meet all of your expectations. Choose from 12" to 15" Audio PA Speakers. We carry floor monitors which are great for Proms, Weddings and Family reunions! But Seismic Audio Speakers doesn't just sell speakers, we sell audio stands and accessories as well. Shop audio stands for microphones and even add wheels to speakers, perfect for all types of DJ Gigs and events when mobility is needed. Audio speakers affixed with wheels are great for moving equipment from gig to gig without any hassle or damage to your sound system. From floor stands, wheels and mounts, your DJ Gigs will look and sound professional with help from Seismic Audio Speakers. Get high quality, affordable PA speakers for your next DJ Gig at Seismic Audio Speakers.
The History of DJs
DJs have been around so long as people have needed music for parties and music-lovers have had records to spin. The first records were produced in the late 1800s. Of course, nowadays, DJs can spin using either vinyl or the songs on their computer.
Who is a disk jockey? They're the person who picks out and plays your favorite music. You can find DJs at clubs, weddings, and private parties. Deejaying has helped to revolutionize music, especially hip hop. The world's first radio disc jockey was Ray Newby, of Stockton, California, who began DJing in 1909. However, the term disc jockey was not coined until 1935. The term combines the word "disc," referring to the records and "jockey," which is the operator of a machine.
Prior to this new era, most music on the radio was performed live. It was in 1943 that Jimmy Saville hosted a DJ dance party by playing jazz records. In the 1970s and 1980s, dance clubs began transitioning from live bands to having a DJ select the music. Also in that time period, DJs began to have increasing influence on the emerging hip-hop scene.
These days, DJs use sophisticated equipment. Each DJ needs headphones, a mixer, PA speakers, and an amplifier. If you're looking to be a DJ, consider purchasing your PA speakers from Seismic Audio. You'll get great quality PA speakers as a fraction of the cost.
Types Of DJ Speakers
At Seismic Audio Speakers, we specialize in DJ equipment. We have created our own line of premium DJ Speakers to help DJs spin the jams for less. Our DJ Speakers offer premium sound quality and are ideal for use at any DJ gig. With our vast collection of DJ Speakers, you can buy as many or as few DJ Speakers as you need to start your own DJ Business. If you are an established DJ you can also pick and choose your DJ Speakers to create your own custom stage ensemble. Learn more about the types of DJ Speakers we offer at Seismic Audio Speakers.
Our collection of DJ Speakers includes one of the largest online collection of DJ Speakers. We proudly offer many DJ Speakers in 8" to 15" sizes. Our DJ Speakers look professional and sound amazing. Within this collection you will also find an assortment of DJ Loudspeakers, Dual DJ Speakers and even Powered DJ Speakers to customize your DJ stage. Our DJ Speakers also feature several input and output connections so you can plug them in and use them at almost any location or setup. With many ports, you can hook up stereos, musical instruments and even microphones to your DJ Speakers.
DJ Subwoofers are a crucial element for any DJ who frequents the local clubs and bars. These places love to play loud, popular music, and DJ Subwoofer will really help you nail that chest-pumping beat! DJ Subwoofers make a nice add on to your collection of DJ Speakers. You can always turn it off if you are playing slow songs at a wedding, but it's nice to have on hand if the crowd wants to get down! Our collection of DJ Subwoofers includes both 15" and 18" models, so you can get the loudest, clearest sound around.
DJ Monitors are a great add on to your existing DJ Setup. DJ Floor monitors are great for large areas, such as clubs or banquet halls. The floor monitors provide an extra source of sound for guests farther back in the room, or in a different area of the club. DJ floor monitors come in many sizes as well, so you can select the best one for each event you play. It's a good idea to have several sizes on hand, so you can make sure each room you are in is filled with crystal clear music! Buy DJ Monitors today.
Benefits Of Seismic DJ Gear
When you choose Seismic Audio Speakers brand of DJ Speakers, you have made the right choice. Below, you will quickly see why our DJ Speakers are very popular among DJs, and why DJs keep ordering more DJ equipment from us. Our DJ Speakers not only produce the excellent sound quality that you would expect from other expensive brands, but our DJ Speakers feature an affordable price tag. Plus, our DJ Speakers are just as durable as other brands, so you can use them night after night without them getting ruined, no matter how much wear your place on them.
Our DJ Speakers Deliver Excellent Sound Quality
It is our mission at Seismic Audio Speakers to offer the best DJ gear at the best price. We worked hard to create our line of DJ Speakers, and we are proud of what we sell. Our DJ Speakers, DJ Monitors and DJ Subwoofers produce crystal clear sounds no matter what type of music is being played, or what volume is being used. Sound quality is one of the most important features of a DJ Speaker, it's what gets you booked at more gigs after all, so when you use our DJ Speakers you'll know you sound amazing. Buy some of our DJ Speakers and see for yourself how awesome they sound and imagine what they can do to help take your DJ business off the ground.
Our DJ Speakers Are Professional Looking & Affordable
In addition to sounding great, our DJ Speakers look great! They look just as expensive as the expensive DJ Gear, but they have a different logo. What you pay for with other brands is that expensive logo, not with us. You pay for a quality DJ Speaker, and that's what you get! When you show up to a gig with our professional looking and sounding DJ Gear, your boss will feel confident knowing they hired a great DJ. Check out our professional line of DJ Speakers in 8" to 15" models. We also have DJ Monitors, DJ Subwoofers, and Powered DJ Speakers to accommodate the needs of your growing business.
Our DJ Speakers Are Durable
One might assume that because our DJ Speakers are cheap, that they will fall apart. Not true. Our DJ Speakers are some of the most durable out there. We manufacture our DJ Speakers with the finest materials, so your DJ Speakers will last for years, no matter how many times per week they are used. Our DJ Speakers are meant to rock as hard as you do. DJ Speakers, DJ Monitors, DJ Subwoofers and other DJ equipment are all road tested and ready to travel from event to event, while still looking and sounding like new. Buy some of our durable, road ready DJ Speakers today!
Where To Use DJ Speakers
When you buy DJ Speakers from Seismic Audio Speakers, you can rest assured that you can use those speakers at all types of DJ Gigs. Our bestselling DJ Speakers are sure to rock every event you spin the records at from the local bar to an extravagant wedding. With such great sounds coming from your speakers, all the party guests are sure to ask for your card so they can call you up for their next party! Learn more about how versatile our DJ Speakers are below.
Use DJ Speakers At Bars & Clubs
If you frequently spin the jams at the local bar or club on Friday or Saturday nights, you'll need speakers that can handle the loud volume without interference or static. The patrons are sure to love to dance the night away to all the tunes you blare with our DJ Speakers from rap songs, country songs, and even the golden oldies! Our DJ Speakers are designed to last for years while producing crystal clear sounds just as good as overpriced brand name speakers. Using our pro audio DJ Speakers are sure to help your DJ business take off and keep it rockin' if you have been spinning for years. We offer huge variety of DJ Speakers for use at clubs and bars, from 8" to 15" PA Speaker Models. We also have DJ Subwoofers and DJ Monitors to help get the volume loud.
Use DJ Speakers At Weddings
One of the most popular uses of our DJ Speakers is at weddings. Every couple wants to dance the night away at their wedding while celebrating their day with their family and friends. Our DJ Speakers produce excellent sound quality for both slow songs and fast songs alike, so you won't have to worry about ruining their night with poor music quality. Whether you are spinning classical dinner music or the chicken dance, our DJ Speakers will help you rock the wedding! When you use our 8" to 15" DJ Speakers at your next wedding gig, the couple is sure to tip you for fabulous service, and other guests are sure to be bugging you for your business card. With our DJ Speakers, DJ Monitors and DJ Subwoofers, you'll be in the wedding business for many years to come.
Use DJ Speakers At Corporate Parties
Whether you have been hired by a company to spin corny holiday music at the annual Christmas Bash, a new product launch party, or a charity event, our DJ Speakers will deliver the excellent sounds the company expects from a quality DJ. Designed to last for years, our durable DJ Speakers produce professional sounds no matter what type of music you need to play, whether it's "White Christmas", a techno beat or elevator music! When you show up to the gig with our professional looking (and sounding) DJ equipment, that company is sure to ask you back for future events! Design your own DJ set up with our 8" to 15" DJ Speakers, DJ Subwoofers and DJ Monitors and keep your calender filled with events!
DJ Speakers for Graduation Parties
You don't have to get high quality for high cost thanks to affordable DJ speakers from Seismic Audio. Make sure each and every Grad party you DJ for is a job well done with Seismic Audio DJ Speakers. Seismic Audio has the very best DJ equipment for a variety of bumpin' Graduation parties. Keep the graduates celebrating their achievements as you play their favorite songs loud and clear with DJ speakers. It's summer time, and DJ's will be a hot commodity, make sure you're the DJ that's getting booked by choosing affordable but great sounding DJ speakers. Keep it laid back during the day and high energy at night for all the people who want to dance. Our speakers will provide the very best sound and volume, all that needs to be supplied are the perfect songs. Make every Graduation party you DJ a celebration to remember. Seismic Audio has the best selection of DJ speakers and equipment. Congratulate the graduate with a Grad Party that rocks! Shop for your DJ gear and become the hottest graduation party DJ around.
Types Of DJ Subwoofers
DJ Subwoofers don't come with a one size fits all DJ Businesses tag. Our mission is to provide all musicians and DJs with the proper audio equipment for their needs, and that includes fitting each DJ with the proper DJ Subwoofers. Seismic Audio Speakers offers a sound pumping collection of DJ Subwoofers in several sizes to gel with any existing audio equipment or replace worn our DJ Subwoofers. Every DJ should have a couple DJ Subwoofers in their audio setup, especially if you frequently spin at clubs and bars that feature heart-thumping beats.
Our collection of 15" DJ Subwoofers is the most affordable collection of DJ Subwoofers we offer. These Subwoofers are ideal for new DJ's looking to start out, and DJs who play smaller venues. If you often play larger venues, larger subwoofers are needed to ensure the sound carries through the entire space. 15" DJ Subwoofers will work well with existing PA Speakers and are easy to set up. Be sure to also purchase any additional audio cables you need to set up your new DJ Subwoofers.
You know our 18" DJ Subwoofers are really loud with names like Enforcer, Aftershock and Tremor! No matter which 18" DJ Subwoofer you choose, these cabinets deliver those heart-thumping bass sounds you desire. 18" DJ Subwoofers make a great addition to any existing DJ setup, and are a must for rookie DJ's. You can also design your own DJ Subwoofers or repair old DJ Subwoofers with our empty 18" Subwoofer Cabinets. Our 18" DJ Subwoofers really bring the sound, encouraging your party-goers the ability to dance til closing time. Plus our DJ Subwoofers are road ready, so you can trust they will continue to keep the party hoppin' from event to event!
Powered DJ Subwoofers are an excellent choice for both new and existing DJ Setups. Using the a powered DJ Subwoofer in your existing DJ Setup will eliminate your need for outside amplifiers, because powered DJ subwoofers have those built in. Cool, huh? Powered DJ Subwoofers also don't require in depth knowledge of how to set up or connect the proper amplifier to get the best sound, because all that is done for you, you just gotta plug it in! This feature makes powered DJ Subwoofers great for new DJs looking to keep the club hoppin'. Less connections and amplifiers also means less cables for people to trip on, so it's a win-win with powered DJ Subwoofers!
Pump Up The Volume With DJ Subwoofers
If your regular PA Speakers are too quiet for the club scene, adding a set of DJ Subwoofers to your PA System is the perfect way to pump up the volume. DJ Subwoofers from Seismic Audio Speakers are specially designed for DJ applications, offering the best way to achieve clear, heart-thumping sounds.
Saturday night after Saturday Night, our DJ Subwoofers are sure to make a lasting impression on your party-goers as you spin their favorite tunes til closing time. You know our DJ Subwoofers truly rock with names like Enforcer, Aftershock and Tremor.
Choose from the most affordable DJ Subwoofers around including 15" DJ Subwoofers, 18" DJ Subwoofers and a awesome line of powered DJ subwoofers for truly amplified jams. No matter which DJ Subwoofer you choose to add to your DJ setup, your guests are sure to be asking you to pump up the volume just a bit louder!
Our line of DJ Speakers literally keeps the party rockin'. As the DJ it's your job to ensure that everyone is dancing and having a great time until closing time. Using our professional line of DJ Speakers will help make sure that happens at every event you spin the records.
DJ Speakers from Seismic Audio Speakers include 8" to 15" PA Speakers, as well as DJ Subwoofers, DJ Monitors, and more. You can choose a variety of these DJ Speakers to create your DJ Sound System. Each of our DJ Speakers delivers excellent sound quality for all music types, so you can use them at almost any event! Use DJ Speakers to spin chest thumping music at the local club, play slow songs at weddings and even cheesy holiday music at a company holiday party.
You can use our DJ Speakers at all events, and play it as loud as your guests want, without worrying about poor sound quality or interference. This ability gives you the DJ, the ability to keep the party rockin'. Stock your DJ business with our professional, affordable DJ Gear and keep every gig rockin'.
How to Choose the Right DJ Speakers for You (And 5 Great DJ Speakers for Sale)
If you're looking to uplevel your DJ setup from recreational to professional, a set of quality DJ speakers will help you make the leap. There are numerous options available for DJ speakers, from bluetooth speakers to passive vs. active DJ speakers and more. This article will help give you a solid understanding of what to look for in DJ speakers, and provide a few suggestions for our favorite ones on the market right now.
What Are DJ Speakers?
Essentially, the term "DJ speakers" refers to any set of speakers that works well for playing music at loud, high quality levels - ideally for large gatherings, parties, and events. DJ speakers can also be referred to as "PA speakers" (which stands for "Public Address" - a fairly old school terminology). Bottom line: DJ speakers are speakers that are well-equipped to play music at very high volume for long periods of time to a venue full of people.
It is also worth clarifying that, although "DJ speakers" and "studio monitors" are often used interchangeably, they are not the same thing. Studio monitors are designed to help you record and playback music at a high-quality, close-range level (i.e. in a studio); not project sound into a large space.
Why Do DJs Use Speakers?
Why DJs choose to use speakers comes down to their own individual preferences,, but for the most part, DJs use speakers to project sound as clearly and loudly as possible, as well as to eliminate sound delay between their music and what is being heard by the audience.
What To Look For in DJ Speakers
There are a few key elements to consider when you're shopping for DJ speakers. Read our recommendations for what to look for in DJ speakers as you are making your decision.
Cost - With the number of speakers available on the market today, the good news is you'll be able to find a decent quality option, no matter your budget. You don't need to break the bank to get a good DJ speaker.
Active vs. Passive Speakers - When selecting DJ speakers, you will have to choose between active or passive speakers, which basically means choosing whether to have the amp built into the speaker (active setup), or needing an external amp (passive setup). If you are worried about ease of travel, or shortening set up/take down times, then an active speaker setup may be a better choice for you.
Power Output - Another important factor to consider when shopping for DJ speakers is the power output. This impacts volume that the speaker is able to produce, and is typically measured in watts.
Size & Weight - These factors will also have a significant impact on portability, and ease of set up/take down. Smaller speakers are still able to produce high volume, so a bigger speaker won't necessarily mean bigger sound.
5 Best DJ Speakers for Sale
Ready to pull the trigger on upleveling your DJ setup? Check out our recommendations for five excellent DJ speakers that hit on a range of needs and specific use cases.
1. Best Active/Powered (Higher End) Riot Series/ Fury Series, Tower 1
Our Riot & Fury series speaker collection is great for upgrading your DJ setup. These active, powered speakers come in a range of sizes, from 12 inches to 15 inches high - a great transportable size - and all come with a built in mixer and class D amplifier. Shop the full collection here.
2. Best Active/Powered (Budget): Grindhouse Speakers - GH-P12 - Pair of Active 12" PA DJ Speaker Cabinets
One of the best value options out there for DJ speakers is this set of Grindhouse speakers. With 500 Watts RMS (1000 Watts Peak each), these speakers offer excellent Master Tone and Volume controls that make it easy to tailor sound for any situation.
3. Best Passive/Unpowered (Mid-Range): SA-15T - Pair of 15 Inch PA / DJ / Band Speaker Cabinets with Titanium Horns
Musicians from each end of the spectrum have made the SA-15T our most popular and best selling Passive PA Speakers. With unparalleled clarity and durability, these amazing 15 inch PA speaker cabinets deliver every sound loud and clear, with exceptional range. Shop here.
4. Best Passive/Unpowered (Higher End): FL-155PC - Pair of Dual 15" PA / DJ / Band Speakers
Another great option for passive, unpowered speakers is this pair of dual 15 inch DJ speakers, which are an excellent choice for churches, weddings, and any size DJ gig. These speakers have awesome bass and highs and a great all-around sound. Shop this set here.
5. Best Passive/Unpowered (Budget): SA-15.2 - Pair of 15" Compact DJ / PA Speaker Cabinet
The compact nature of these speakers makes them highly portable, as well as easier on your wallet. But don't let the size fool you, this pair of 15 inch compact DJ / PA speakers deliver sound loud and clear with 300 watts RMS (600 watts peak power). Shop this option here.
Find the Right DJ Speakers for You Today
Now that you have a solid understanding of what DJ speakers are, why and how they are used, and major considerations for buying your own set, you should be well on your way to finding the right option for you. For more information on DJ speakers and other gear that can help you complete your setup, visit our Ultimate DJ Setup Gear Guide here.